Can a felon rent an apartment
One Of The Biggest Questions We Get Is.. Can A Felon Rent An Apartment Or House?
Finding apartments or houses that are accepting of your felon can be a very difficult task, much more so nowadays than it has been in the past. Countless felons are turned down by landlords and property management groups. Poor credit also can make apartment hunting problematic in the least. When you couple poor credit and a criminal background finding an apartment can seem nearly impossible.
Ways2Rent Provides A Top Tiered Second Chance Rental Service For Renters With Evictions, Broken Leases And Low Credit Scores……
Complete The Form Below And Get Connected With One Of Our Trusted Second Chance Rental Specialist. Our Second Chance Apartment And Housing Specialist Will Consult With You Regarding Your Rental Situation And Guide You In The Right Direction To Getting Approved For An Apartment Or Home Regardless Of Your Poor Credit, Eviction Or Broken Lease.
We specialize in second chance rental services, corporate leasing, co-signor programs and low income second chance rental services. 
Complete Our Guaranteed Second Chance Rental Application
Acceptable Applications Include Renters With:
:Evictions
:Broken Leases
:Eviction Filings
:Rental Balances
:Poor Credit
:Bankruptcies
:Foreclosures
Get Approved For An:
:Apartment
:House
:Townhome
:Condo
:Mobile Home
Consultation Is Free, See If You Qualify!
Let one of our caring professionals assist you with your rental situation and get you qualified to rent again!
You have nothing to loose but an approval to gain!
Ways2Rent has a 98% successful rental approval rate with a 4 star rating from Google reviews. We work hard to make sure each felon can rent an apartment or house and every one of our clients get approved for a new home regardless of their past rental history-guaranteed.
Let our 6 years of second chance rental experience and team of case managers and rental specialist help you to rent again!
Ways2Rent provides free second chance rental consultation, and we can help a felon get approved to rent an apartment or house. Each of our second chance rental specialist has the experience and expertise in their perspective fields. We primarily focus on those tenants who's ability to rent has been devastated by an eviction, broken lease or bad credit. And with thousands of clients under our belt our second chance rental specialist has proven their ability to care for our customers and help each of our clients obtain new housing through our second chance rental program.
It does not matter how may evictions or broken leases you may have we can still provide you with professional second chance rental services and help you to rent again.
Our Services
Our service is designed to help anyone who would like to be approved for an apartment or house. We make every effort to ensure that each one of our professional agents will provide outstanding customer service and walk you through the process to getting a second chance rental approval.
Stop Getting Denied Because Of Your Felon…………………We Help Felons Get Approved For An Apartment Or House.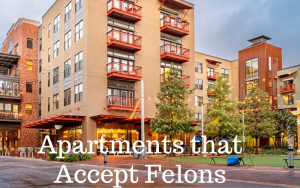 Tags

Find government assistance programs as well as financial help from local organizations.
There is government assistance from agencies as well as charities that work together to offer grants that will assist many families. There is also financial aid from community action agencies and non-profits. State and federal government organizations and local agencies may offer free financial help for paying bills, grants to cover household living expenses, and debts. Struggling households can find assistance to help pay their utility bills, funds for paying medical expenses, health care costs, or rent. There are also various food programs, credit card debt services, and other charitable as well as government assistance programs.

Every now and then hard working people may experience a financial hardship. Sometimes they just need that little extra help in paying some bills or debts. Any family or individual that is struggling should never hesitate to research their local state or county government listed below to see what assistance programs they have. Contact a local agency to learn about what type of financial help they can provide. After all, it is what your tax dollars are paying for.

Government assistance programs that cover multiple states
Government mortgage and foreclosure assistance is available. Any homeowner that is looking for free mortgage or foreclosure help as well as counseling from their state or a local non-profit HUD agency, they can find out more about state mortgage and foreclosure programs.

Rent help from assistance programs is available from a number of sources. The federal government has a wide variety of housing assistance programs, including HUD approved agencies, that assist families in need. There may be money for HUD vouchers for paying rent, security deposits, moving costs and the government assistance will also help to prevent evictions.

Also, find a variety of additional low income assistance programs that will help meet other needs of struggling families. Many of these are coordinated by the federal or state government, and they offer loans or other forms of financial support to the needy. Everyone from the working poor to households living in poverty can get help from the government.

Another option is the HUD created Housing Choice Voucher Program. It provides very low income families, including those with past evictions, access to affordable housing. The homes will be income based, and the government arranges public housing for the poor, disabled, and elderly. Learn more on the Section 8 housing assistance program.

Disability assistance is administered by most state governments. Benefits are provided to individuals or their caretakers. They may be able to apply for free food, health care, cash assistance from SSDI, transportation, free grants for home repairs or modifications, and more. Both state and federal government funds can aid the disabled. Find disability financial assistance programs.

Human or social service offices provide support. Staff from the government centers can direct very low income, unemployed, or families living in poverty to financial help. There are local and state resources for everything from housing to food stamps, grants from TANF, affordable child care, and other sources of money. Locate public assistance programs.

Government sponsored welfare programs are available nationally as well as locally. These tend to be for families living close to or under poverty guidelines as well as vulnerable households. They offer federal government grants and cash aid to beneficiaries. More on welfare benefit programs.

Utility and energy programs from the government
Financial assistance from your utility company may be available. Most state regulators mandate that energy companies provide assistance. Most utility, gas, and heating companies offer low income customers access to some form of financial help. This includes government resources and free weatherization programs that can help individuals pay their bills. Programs can also allow them to save money on their energy bills. More on energy assistance.

Telephone assistance programs allow low income families the ability to save money on their phone bill, whether a land line or cellular, as well as installation costs. Options range from Lifeline to resources for the disabled or elderly. There may also be heavily discounted or free cellular phones distributed from a federal government funded program. Find details on telephone assistance programs.

Water bill assistance programs, while not as common, are offered by one of the nation's largest water companies, American Water, as well as other local suppliers. Many water companies, whether they are private or government owned, provide households with payment plans or financial help to pay any past bills. The companies currently offer their customers different government supported programs that can provide them grants and other assistance for paying their water bills. They are the Low-Income Payment plan, rebates, the H2O – Help to Others and referrals. Find help paying water bills.

Federal government grants are provided to states and local governments as part of low income energy (LIHEAP). Those agencies then provide the funds to community action agencies or local social service agencies that process applications from low income families, the disabled and senior citizens. The grants are used to help pay utility bills, including heating, gas, and electric, as part of LIHEAP.

Free weatherization programs are also available nationwide. Every state as well as local county government provides qualified residents with home improvements and savings on their energy bills as part of these conservation measures. The federal government DOE created energy bill assistance program can also address any minor health and safety issues that the homeowner may be facing. Continue with weatherization services.

Medical care and billing resources
Medical bill assistance is offered from state programs, pharmaceutical companies, local health clinics, and other businesses. There are also federal government backed health care programs, ranging from Medicaid to CHIP and others. Many organizations provide consumers help with medical bills as well as prescription drugs.

Also, many states have laws that protect consumers from aggressive or illegal medical debt collectors and their collection practices. The laws as well as government regulations in place also ensure people are charged fair prices for health care services and that they are not overcharged. Medical debt collection laws are available for dealing with collectors or questionable billing practices.

Prescription drug assistance programs are offered by many states, the federal government, companies and organizations. They can help people across the country receive free, or heavily discounted, prescription medications. Patents, including the underinsured, can often receive a voucher or a discount card. Find free prescription drugs.

Government funded community clinics operate across the country. Every state has health care centers and sliding fees community clinics that offer free or low cost medical as well as dental care to patients, regardless of their ability to pay. They can help adults or children with their health or dental needs. Get more information on these government supported community clinics.

Find dental care from free clinics. Many individuals do not have access to quality, affordable dental care. Private insurance plans may not provide the coverage that people need. Find a listing of dental clinics in your town and county. Many accept both state or federal government assistance and public health insurance for payment, as well as private plans. Or they offer free care to the low income.

Free government health care programs are administered by the Health Resources and Services Administration (HRSA). The government agency provides free or low cost medical care, even to the under and uninsured. Checkups, treatment, prescriptions, immunizations, and other services are available. More on Health Resources and Services Administration.

Food assistance from state and federal government organizations
Free food from assistance programs are offered by the state as well as federal government. Resources are also offered by local charities, non-profit organizations, and churches that partner with the government. All of these agencies provide free food assistance as well as groceries to those in need. In addition, savings are offered to families so they can get cheap groceries. There are many low or reduced cost food programs that have no income restrictions and that anyone can receive groceries from.

Food banks and free pantries also help millions of people per year. Many struggling families receive free food, hot meals and groceries from these non-profit run pantries every year. These centers help the low income, unemployed, working poor, and others make it through a difficult period. Many offer other forms of aid as well, such as clothing. More on food banks.

State government affiliated or supported agencies
Charities, churches and other organizations that offer financial assistance can sometimes help you with paying bills or debts. Non-profit agencies, many of which are partly government funded, can provide rent help, run emergency shelters, offer free medical care, and provide other assistance to those who need help. Find financial help from charities.

Community Action Agencies are local nonprofit and public organizations that provide many services to those in need. The organizations may offer utility bill assistance, applications for public aid, job training, help with paying rent, financial counseling, and other activities. Many local agencies even offer government job training and employment services. Find community action agencies near you as well as the services they offer.

Free advice from attorneys is provided to over 5 million people per year. Individuals receive legal counsel and representation from a federal government funded program, the Legal Service Corporation. Over 900 law offices across the nation offer legal aid as well as give the low income advice from free lawyers as the result of the federal government grants.

Government and non-profit loan programs support low income families, borrowers with poor credit, and those in need. Funds can be provided by a number of lenders to help pay bills, address financial needs, or serve as a sort term form of emergency assistance. Find details on assistance from loans.

Older adults and senior citizens including the elderly, spouses of seniors, and people over 50 have access to a number of assistance programs. There are government funded agencies that focus on their needs. Many older Americans require financial help for paying a portion of their medical bills as well as addressing other needs. There are also prescriptions, free home delivered meals and care, and transportation. Resources are available.. Locate senior programs.

Debt help is offered from non-profit agencies and other organizations, including government approved agencies. There are countless ways to get assistance with reducing or paying down debt, including medical billing advocates and credit counselors. For example, the National Foundation for Credit Counseling says non-profit certified specialists that offer free credit counseling services can have a 60% success rate. Also, learn about credit card hardship programs.

Government sponsored job training and free child care subsidies
Several federal government agencies are focused on helping people find a job or gain new skills. Today's workforce is very competitive and employers are demanding certain skills or training. State and federal programs including One-Stop Career Centers, the Workforce Investment Act, and local employment centers can help the under and unemployed. Continue reading One-Stop Career Centers.

Anyone who needs more money can also get cash from work from home jobs. There are positions with state or federal government affiliated agencies, private employers, non-profits and even Internet companies as well as websites. All of these will pay cash as a form of financial help.

Day and child care assistance is available in all states. Many parents struggle with paying for child care expenses while they are working, in school or seeking a new job. Government child care vouchers and subsidies can be obtained which can help a qualified family with paying for a portion of their bills.

Local and state government assistance programs
Click on your state for more details on or programs grants that your state, federal, local government, or non-profit agencies may offer. There is financial help to assist families through a difficult period. The list will also provide details on community action agencies, charitable services, local government assistance as well as public aid programs. These resources are in addition to the national programs listed above. Or visit and register in the forum to ask for and find additional financial help, share ideas and resources, and to also support others in need.

Can a felon rent an apartment, can a felon rent a house,Can a felon get approved for an apartment, can a felon get approved for a house, Eviction Removal Services, How To Remove Evictions, Bad Credit Apartments, Second Chance Apartment Rentals, No Credit Check Apartments, 2nd Chance Apartments, Bad Credit Apartments, Easy Approval Apartments, Rent With Evictions, Broken Leases, Eviction Notice, Eviction Notice Help, 3 Day Eviction Notice, 5 Day Eviction Notice, 7 Day Eviction Notice, 10 Day Eviction Notice, How To Stop Evictions, How To Rent With Evictions, Apartments That Accept Evictions, Apartments For Rent, Second Chance Apartments, No Credit Check Rentals, Bad Credit Home Rentals, Apartments That Accept Evictions, Realty With No Credit Check, No Credit Check Houses, Privately Owned Houses For Rent, Month To Month Lease, Apartments With Eviction Forgiveness, How To Stop An Eviction, Stop Eviction Now, Stop Eviction Lawyers, How Long Does The Eviction Process Take, Can A Landlord Cancel An Eviction, Stop Eviction Today, Stop Eviction Help, Debt Settlement Pros And Cons, Debt Settlement Negotiation, Debt Settlement Definition, Debt Resolution Companies, Debt Settlement Attorney, Credit Card Debt Relief, Second chance rental help, Second Chance Rentals near Me, Second Chance Housing, Second Chance Housing Programs, Eviction Ok Apartments, Eviction Friendly Apartments, Eviction Ok Homes, Second Chance Homes, Eviction Forgiveness Program, Easy Approval Apartments, Houses For Rent With Evictions, Weekly Hotels, Cheap Weekly Hotels, Weekly Hotels near me, Weekly motels, Weekly rentals, Extended stay, Extended stay near me, Fast credit repair, credit repair near me, One bedroom, 1 br, Two Bedrooms, 2 br, Three Bedrooms, 3 br, Four bedrooms, 4 Br, eviction removal lawyer, eviction removal letter, apartments with eviction forgiveness, apartments for rent that accept evictions, we work with evictions, houses for rent with evictions, i need a place to live but i have an eviction, eviction friendly housing, no credit check apartments jacksonville fl, no credit check rent jacksonville, no credit check apartments in florida, apartments in jacksonville that don't check credit, realty with no credit check in jacksonville fl, no credit check apartments craigslist, homes for rent with no background check,payday loans,personal loans,payday loans online,personal loan,loans for bad credit,cash advance,bad credit loans,short term loans,payday loan,cash loans,online loans,online payday loans,bad credit personal loans,loans for people with bad credit,quick loans,payday express,pay day loans,loans online,payday advance,loans direct,loans with bad credit,personal loans for bad credit,unsecured loans,payday loans direct lender,loans bad credit,quick cash,fast cash,same day loans,cash advance online,unsecured personal loans,quick cash loans,small loans,pay day loan,fast loans,direct payday lenders,money loans,personal loan interest rates,paydayloans,loan companies,secured loans,payday loans direct lenders,long term loans,cash advance loans,personal loans,online personal loan rates,need money now,easy loans,guarantor loans,payday lenders,fast cash loans,borrow money,payday loans for bad credit,bad credit payday loans,payday loan lenders
,mobile loans,cash loan,poor credit loans,bad credit loan,quick money,payday loans near me,how to get a loan with bad credit,personal loans bad credit,credit check free,cash loans online,
short term loan,i need money now,holiday money,micro credit,loans for poor credit,personal loans with bad credit,online bank,signature loans,need cash now,quick loan,direct lender payday loans,payday loans bad credit,cash now,personal loans for people with bad credit,money lenders,secured loan,direct payday loan lenders,i need a loan,small personal loans,personal loan bad,credit loan for bad credit,how to get a loan,direct lenders,loans for students,online payday loan,online loan,loan rates,online cash advance,interest free loans,private loans,need a loan,ez loan,5000 loan,unsecured personal loan,loan with bad credit,get a loan,emergency loans,bad credit loans online,micro loans,get cash now,first cash advance,payday loan online,need money fast,fast payday loans,100 day loans,same day payday loans,paydayloan,loan options,check advance,500 fast cash,unsecured loan,money now,quick payday loans,loan application,get a loan with bad credit,payday loans las vegas,loans for people with poor credit,online loans for bad credit,payday lenders only,payday advance loans,online payday advance,loans with no credit,payday loan,direct lenders,payday advance online,online personal loans,online payday loans direct lenders,loan bad credit,apply for a loan,new payday lenders,quick loans online,private money lenders,personal loan comparison,cashadvance,1000 loan,easy payday loans,same day cash loans,money lender,fast loan,microloans,cash advances,moneylender,how to get a loan with no credit,secured personal loan,need money today,i need money today,i need a loan now,fast cash now,direct loan lenders,direct lender loans,private lenders,payday loans online direct lenders only,no credit loans,unsecured personal loans bad credit,short term loans online,paycheck advance,money loan,bad credit catalogues,unsecured loans for bad credit,payday loans online direct lenders,payday loans lenders,national cash advance,easy loan,short term loans bad credit, emergency help for families getting evicted, eviction help for disabled, eviction prevention assistance, churches in jacksonville fl that help with rent, stop eviction help,emergency eviction help, eviction assistance programs